There are a lot of trends that wander in and out in the scrapbooking community. I have always been wowed by them and suffered from a bit of envy at the way people can pull them off so well. One trend that tons of scrapbookers are having fun with is Project Life styles of scrapbooking. In this method, you file pictures, papers, and journal cards into slots as a simple and coordinated way of keeping memories. Advocates of this method often focus on recording the everyday moments that sometimes don't make it into "themed" pages. While this trend started in the paper scrapbooking community with
Becky Higgins
, it has been taking up in a wave by the digital community too.
Here are a couple of Project Life layouts to give you a feel for what they are like.
Layout by Sannn
Layout by nicleblanc
Layout by heathergw
Layout by kym
I almost decided to dive in at the beginning of the year and do a full project life album. Problem was I also wanted to make more traditional looking scrapbook pages for some of the events in our lives and for some of my CT assignments. One day it hit me. Who says you have to commit to one or the other? Who says they have to be different projects?
So my hybrid album style for 2012 was born. For the first page for each month I create a project life style page. It includes random pictures from the month that didn't make it into separate layouts but those I still want to remember for years to come. In the album, this is followed by anywhere from 1-6 layouts or moments or events that I've scrapped from that month.
To show you what I mean, here are my pages for May:
Slip Ins 1 by Traci Reed; All About Love by Sugar Fancy; Teckton Pro font
Toddle Around Boy by Traci Reed; Template by Cindy Schneider; Font is Tekton Pro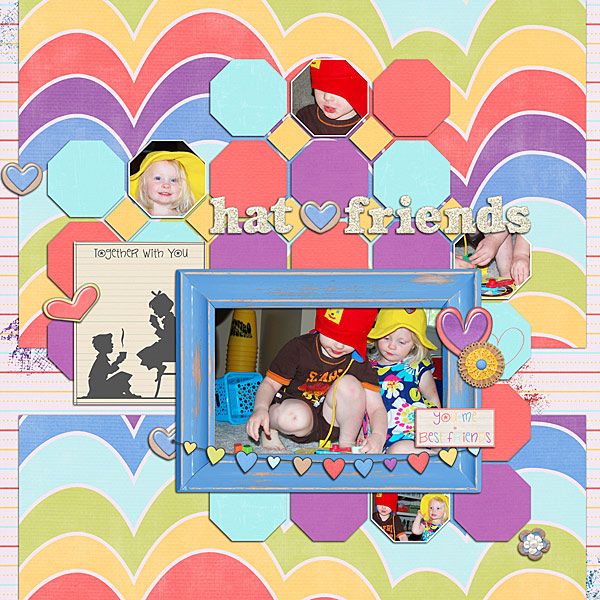 You and Me by Find Your Bliss Designs and Amy Stoffel
For Her - the Bundle by WM[squared] Designs and Crossbone Cut Designs; Lots of Layers Templates v2 and Simply Dated v9 by WM[squared] Designs
Sunkissed - an old collaboration kit from Sugar Hill Co. Font is Gentium Basic
I am just loving the freedom that this scrapbooking method gives me and I'm loving the way my pages are turning out. I love that I can scrapbook the random pictures and quirks of my kiddos that I never want to forget without having to scrap a whole page for each. But I also love that I'm not tied to just the one type of layout.